Insights into evolution and phylogeny of arthropods are derived from excellently preserved fossils, which were formed by a complex sequence of biological, chemical and geological processes that starts immediately post mortem. Between death and embedding, decay (aerobic) and putrefaction (anaerobic) catalyzed by microorganisms that originate from the gut flora of the arthropod and its environment, may lead to a partial loss of characteristic features important for phylogenetic interpretations [1-3]. In addition to the decay of organisms, bacteria have also been shown to contribute to the formation of fossils, by synthesizing biofilms [4] which later fossilize by precipitation of minerals and yield casts or pseudomorphs of the hard and fine tissues of the carcass [5-8]. Also the precipitation of minerals might be a product of bacterial activity [9].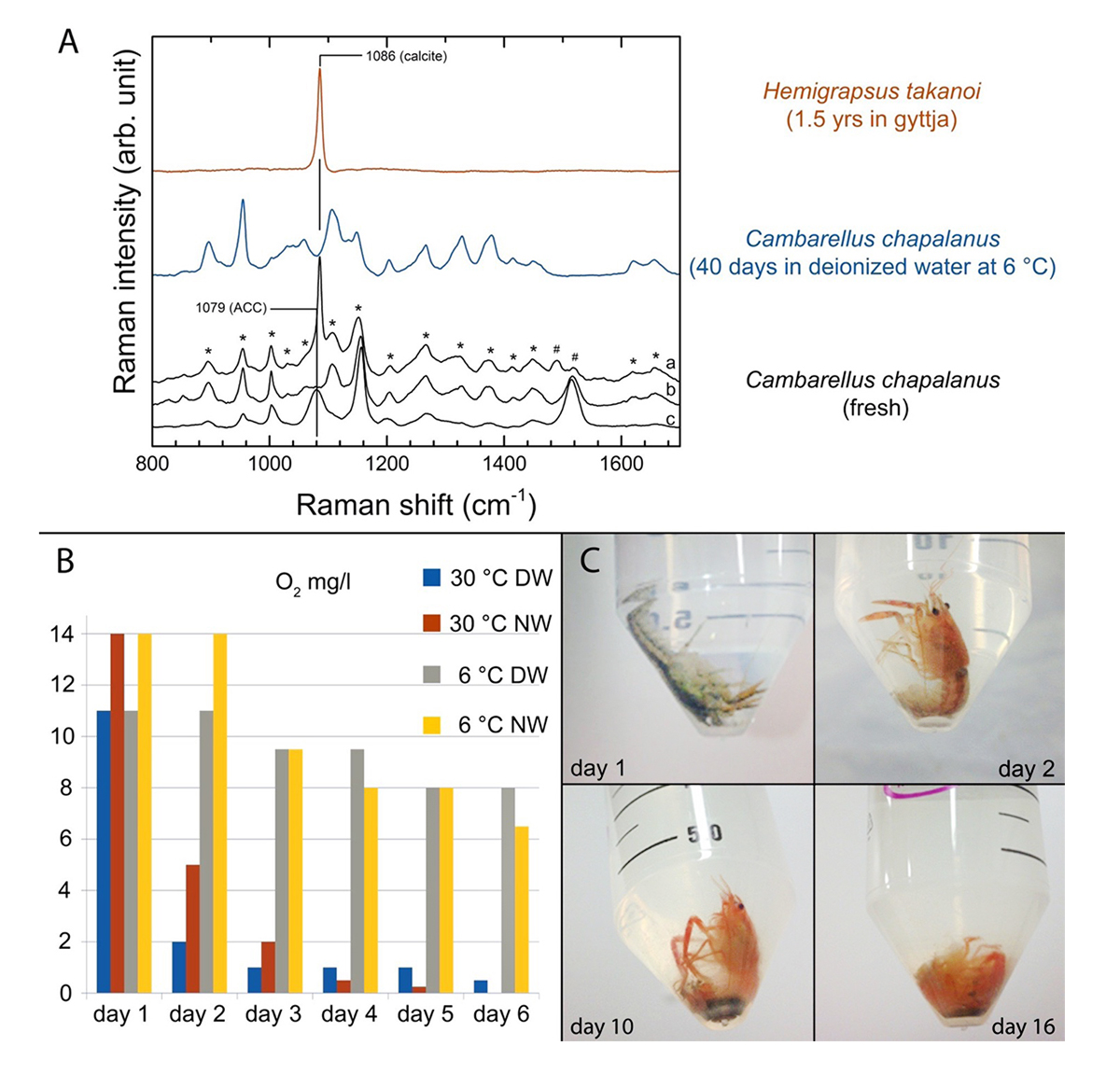 Figure 1 | (A) Chitin degradation (

fused lines of Carapace Cuticle Layers (CCL) of Hemigrapsus takanoi, embedded in mud flat sediment for 1.5 years;

molecular com-position of CCL of C. chapalanus on day 11 [a: Epicuticle; b: Exocuticle; c: Endocuticle],

fused lines of CCL on day 40 in DW at 6 °C). (B) Oxygen saturation during the decomposition of C. chapalanus for the first 6 days (DW: Deionized Water; NW: Natural Water). (C) Decomposition of C. chapalanus in NW at 30 ° C.