Applicant PMS has done extensive work on fossil bone, from the histological level down to the nanometer scale (Fig. 2). Our group recently has attempted to reproduce the results of Schweitzer, but with a much greater temporal and environmental sample range. In a preliminary study, we were able to isolate osteocyte remains as old as the Early Permian (290 MA) and blood vessel remains from the Late Jurassic (150 MA) (Fig. 1). Remarkably, the fossil bone samples that preserved bone tissue are not from conservation deposits, but from normal fluvial and marine facies (Fig. 3). We currently lack particular predictive factors for OP preservation, and the question remains as to the material nature of the OP found in fossil bone.
The lab of CEM is very experienced in analytical and bioanalytical chemistry, molecular biology (Western blot and antibodies) as well as synthetic organic chemistry. In collaboration with ME (PI in A3), we analyzed 66 MA dinosaur eggshell and identified two tetrapyrrolic pigments. CEM currently works on hematin detection from bone (Fig. 4).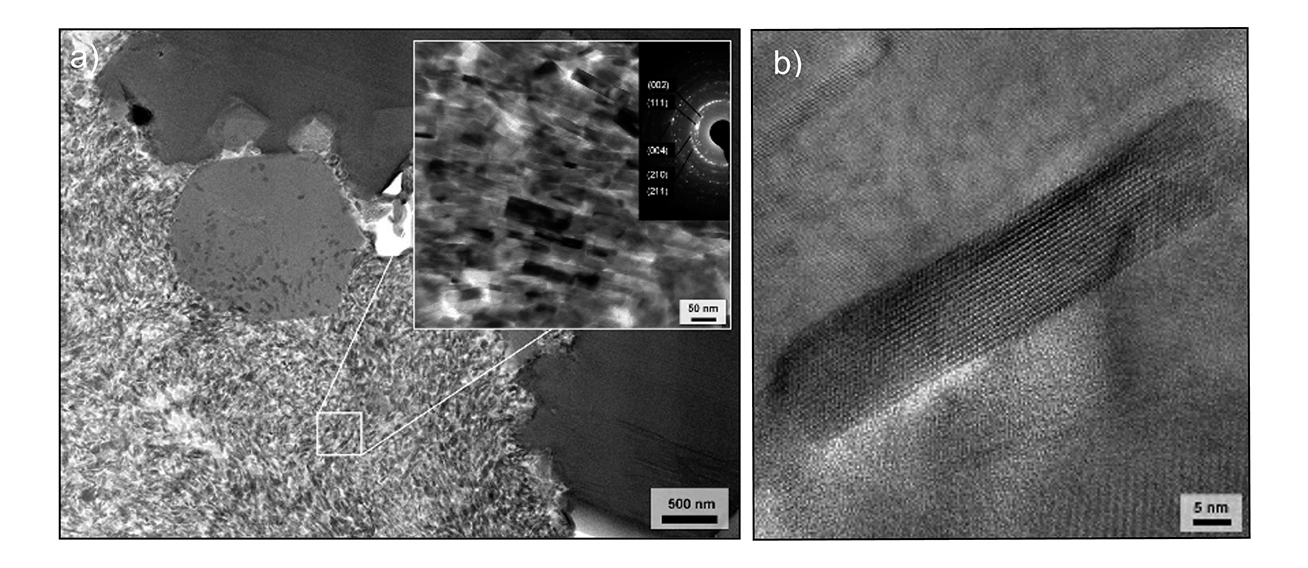 Figure 2 | a) TEM image of an Apatosaurus sp. bone sample (Jurassic, USA) showing submicrometer structure consisting of preserved bone crystallites around a vascular canal. The inset shows the nano-size FAp crystals of the bone and the associated diffraction pattern. b) Single fossil bone apatite crystallite from a Jurassic sauropod dinosaur long bone imaged using TEM. The parallel lines are the crystal lattice of the FAp at the atomic scale! Modified from [1].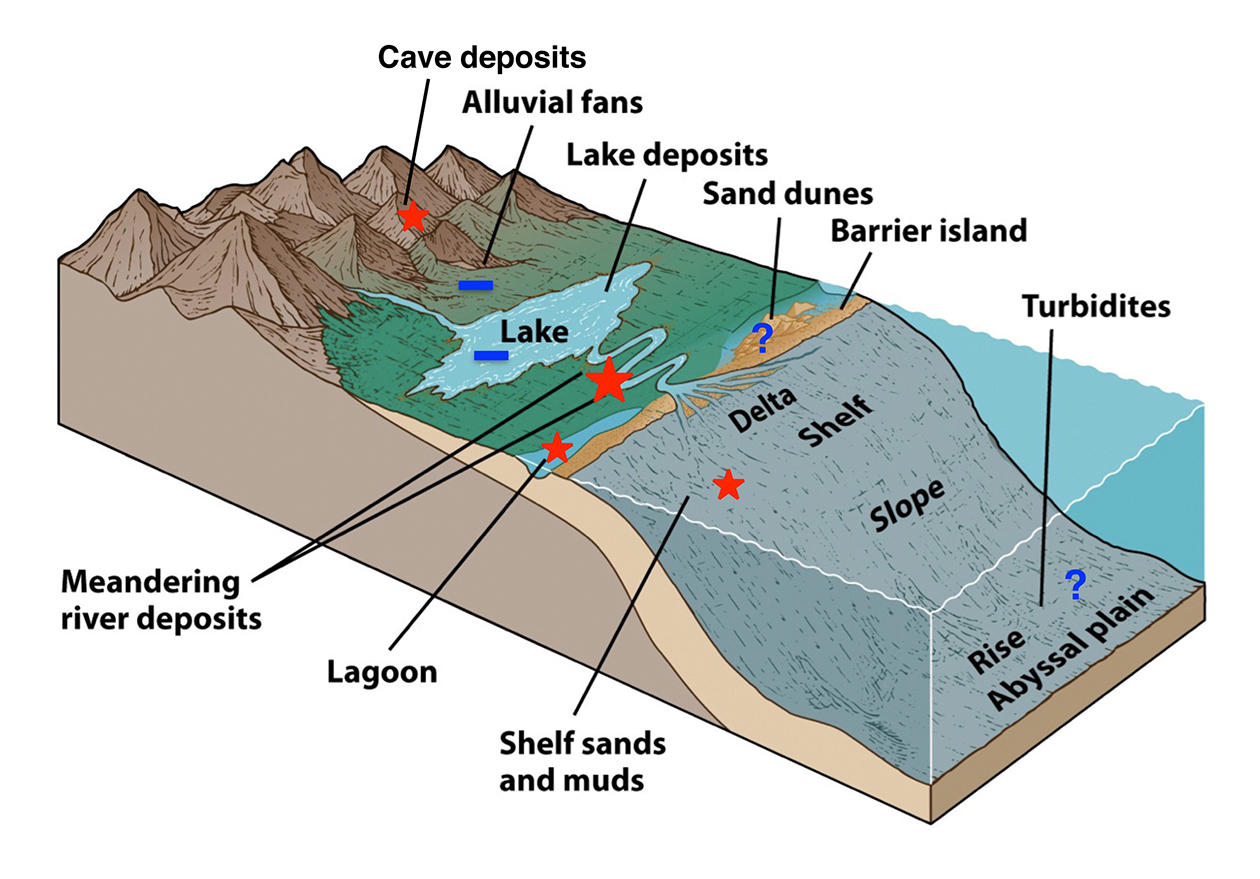 Figure 3 | Association of sedimentary facies and OP preservation based on the preliminary work by the applicants. Note that lakes and alluvial fans do not appear to be conducive to OP preservation, but fluvial sediments are best.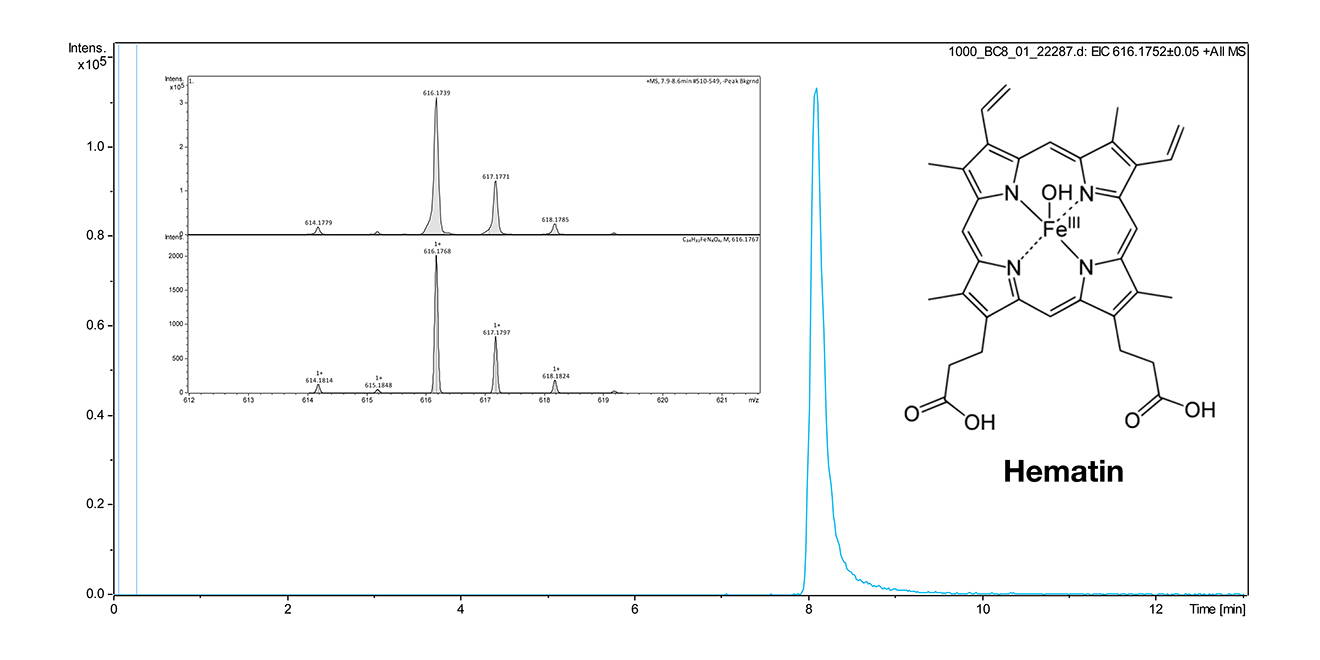 Figure 4 | Structure and method for hematin detection by LCMS. An HPLC Dionex Ultimate 3000 (Thermo Scientific) with integrated wavelength detector coupled with 1.0 a mass spectrometer micrOTOF-Q with ESI source (Bruker) was used. Column: EC50/2 Nucleodur C18 Gravity 3 μm (Macherey & Nagel). Gradient 40% aq. MeOH containing 2 mM ammonium acetate to 1000 % MeOH containing 2 mM ammonium acetate within 9 min. The extracted ion chromatogram (EIC) from the molecular peak at 616.174 was used for quantification. The limit of detection was ca. 100 nM and will be improved in subsequent experiments, also by using a projected triple quadrupol MS instrument. Bones will be crushed by using a swing mill (at 30 Hz for 1 min). Extraction of hematin and degradation products will be performed with a solution of 0.5%-1% NH3 in water followed by lyophilization.