We introduced to the field of low temperature petrology a novel experimental technique that simulates the interaction of a gas atmosphere with seawater under varying pH- and Eh-conditions (Figs.1-3) [8]. This technique allows us to directly monitor the electro-chemical properties of a seawater-atmosphere system whilst conducting precipitation experiments in said system. In our previous work these experiments have been strictly abiotic/inorganic. Their aim was to simulate the formation of siderite in Archaean Banded Iron Formations (∼2.4 Ga). Obviously, experiments in sediment are more demanding, but these previous works will help a lot in handling this more complex, yet very similar, system.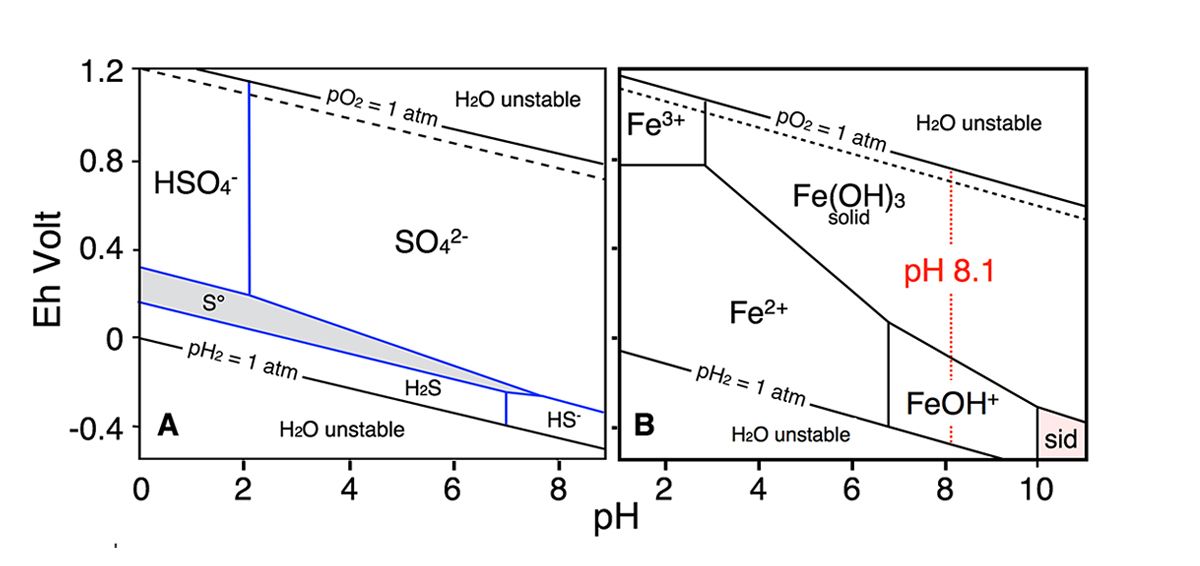 Figure 1 | Phase diagrams of the H-S-O and Fe-C-O-H systems to display the relative stabilities of S and Fe species in aqueous solutions as a function of Eh and pH.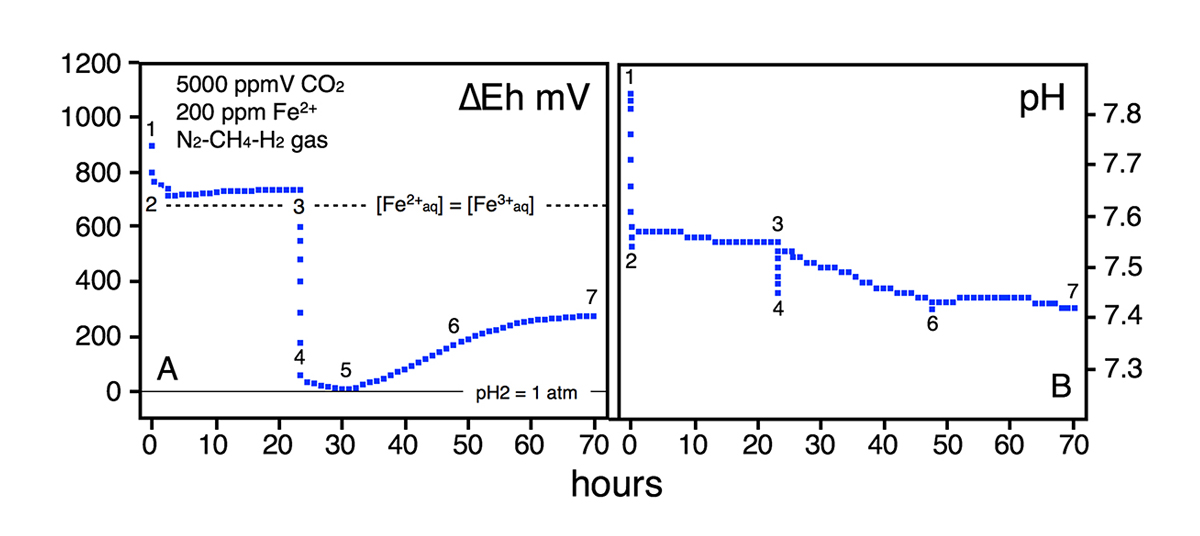 Figure 2 | Reaction progress with respect to ∆Eh and pH within a solution with 200 ppm Fe2+ equilibrated with 5000 ppmV CO2 in a reduced N2-H2-CH4 gas matrix.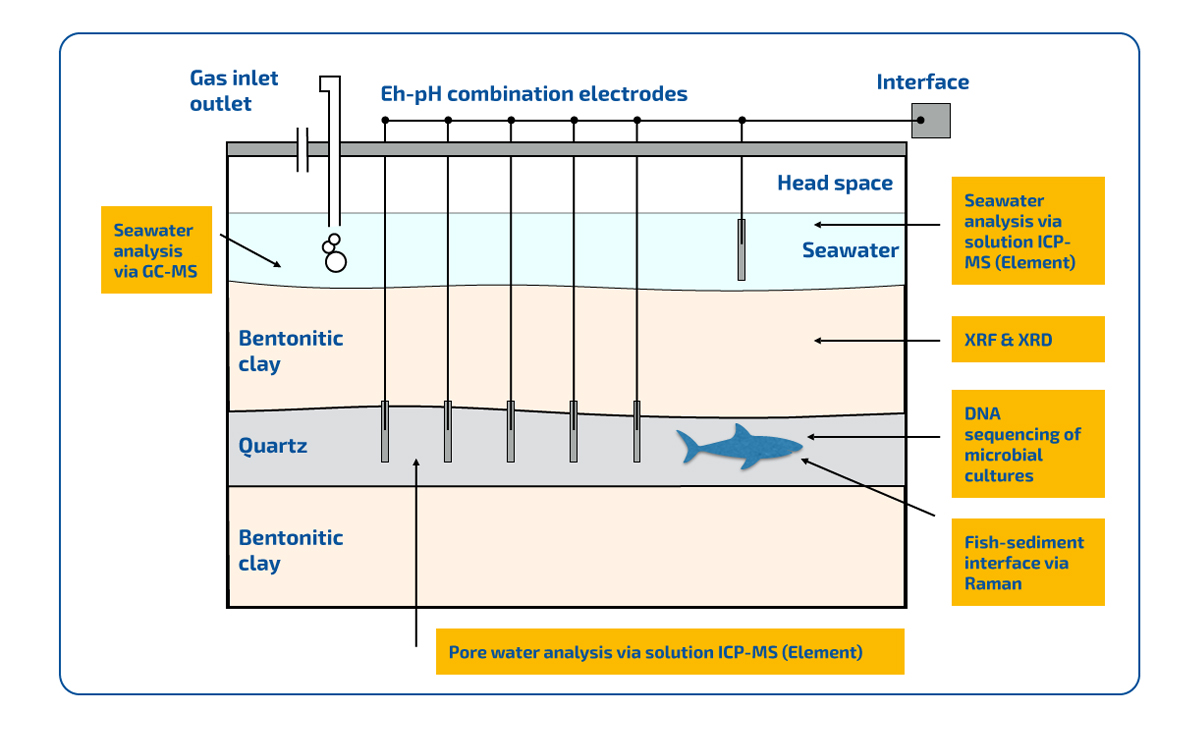 Figure 3 | Schematic experimental setup. The basin is designed as described in the abstract. The Eh and pH of the seawater are continuously monitored via combination electrodes. In the yellow boxes we describe the different analytical methods, that are used on the respective parts of the whole experiment.